Cooling Systems
ROMRADIATOARE SA has a tradition of over 60 years in designing, manufacturing and marketing heat exchangers for vehicles, both for first endowment and for the spare parts market. Our products cover a wide range of applications: cars, industrial vehicles, tractors, agricultural and forestry equipment, construction equipment, locomotives, military vehicles, and more.
Vehicle Heat Exchangers
Throughout its existence, ROMRADIATOARE has equipped more than 2.000.000 new cars produced in Romania (Dacia-Renault, Daewoo, ARO) with cooling, heating and oil cooling radiators. Currently we are able to manufacture any type of radiator made from copper/brass/aluminum according to customer specification.
During its existence, ROMRADIATOARE has supplied heat exchangers for more than 750.000 trucks and buses. Currently, ROMRADIATOARE manufactures heat exchangers and other cooling systems for well-known brands according to customer specification.
Radiators for tractors were the first products developed by ROMRADIATOARE  in the years 1946-1948, for Universal tractors. Since then, our company has equipped more than 1.350.000 UTB tractors which have been sold worldwide.Currently ROMRADIATOARE is manufacturing cooling radiators, heating radiators, oil coolers, air filters and prefilters, and other components for tractors, harvesters and agricultural machinery, both for first endowment (Tractor U 650 Brasov, MAT Craiova, Zetor Tractors) and as spare parts (UTB, Massey-Ferguson, John Deere, Fiat and many more).
Industrial Heat Exchangers
For over 50 years, ROMRADIATOARE has built a strong reputation for manufacturing a wide range of heat exchangers with applications in different industries: power generation, oil & gas extraction, machine building, marine, cement, mining, chemical process, and many others.
Our engineers are always prepared to consider and recommend the most competitive solutions to improve the performance of your products and equipments.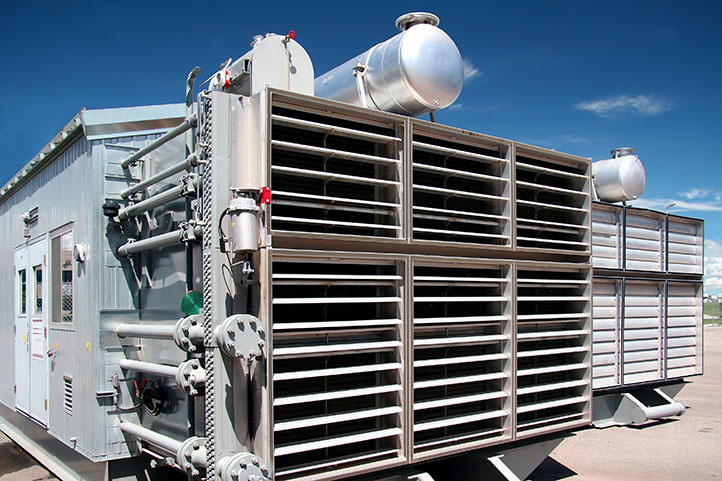 Portfolio of projects
WATER-IN-TUBE INTERCOOLER AND AFTERCOOLER BUNDLE
HEAT EXCHANGERS FOR CEMENT INDUSTRY
COOLING SYSTEMS FOR NAVAL POWER GENERATORS
HEAT RECOVERY SYSTEMS FOR RESIDENTIAL APPLICATIONS
HEAT EXCHANGERS FOR HYDRAULIC CONVERTERS
HEAT EXCHANGERS FOR DRILLING GROUPS
COOLING RADIATORS FOR GENERATORS SETS
OIL COOLERS USED FOR HYDRAULIC APLICATIONS